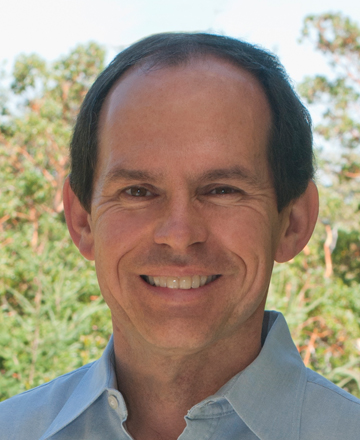 Peter Scott
Peter J. Scott's resume reads like a Monty Python punchline: half business coach, half information technology specialist, half teacher, three-quarters daddy. After getting a master's degree in Computer Science from Cambridge University, he has worked for NASA's Jet Propulsion Laboratory as an employee and contractor for over thirty years, helping advance our exploration of the Solar System. He started in the Navigation section, which maneuvers spacecraft to hit tiny targets a billion miles away, then moved to Enterprise IT, providing solutions in distributed computing and institutional cybersecurity.
At the same time, he developed a parallel career in "soft" fields of human development, getting certifications in Neuro-Linguistic Programming and coaching. These serve his current mission of helping people deal with the disruption from exponential technology growth, to which end he founded the Next Wave Institute, partnering with educational institutions to prepare the current and next generations for that disruption.
His book, "Crisis of Control: How Artificial SuperIntelligences May Destroy or Save the Human Race" explores the promise and perils of artificial intelligence. [2] It offers a fascinating look at how we will either be greatly helped or gravely harmed by advancing technology depending on how we act now. He has appeared on Bloomberg News, CBC Radio One, and KGEM TV, given two TEDx talks, keynoted to groups in Canada, the USA, and the UK, and is scheduled to testify before a parliamentary working group in Britain's House of Lords this November. Scott lives in Victoria, BC with his wife and two daughters.